Bulk Oil Tanks for oil, ATF, Washer Fluid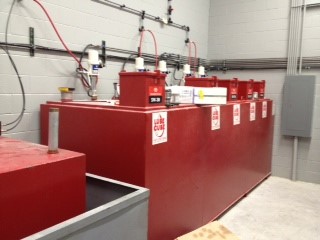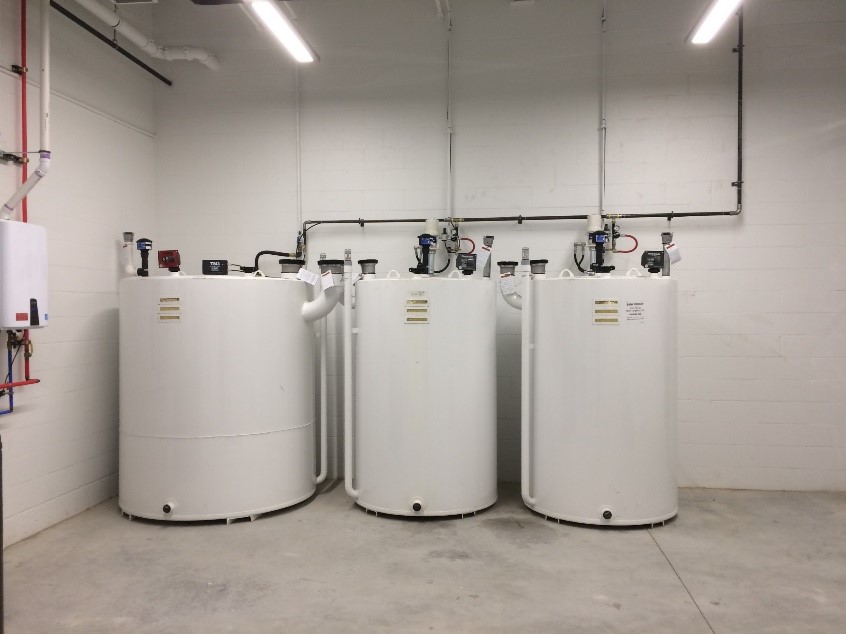 Does your repair facility sell over a hundred gallons of oil a month? That kind of volume requires bulk purchases of oil to get the best price.  All you need is a bulk oil tank, a pump and a dispensing meter.
In addition to buying oil in bulk the modern repair facility tries to maximize technician productivity. Having oil right in the technicians' bay eliminates wasted walking to get oil.  Result is selling more Parts AND Labor!
ATI works with the tank manufacturer to get you exactly what you need.
Call ATI today at 800-875-8101 or click on the WE-MAC or CONTAINMENT SOLUTIONS logos below for more for more detailed information.
All you need is a pump to dispense oil at the tank.
An oil bar, centrally located, can provide a dispense point for all your technicians.
Overhead reels at each station provides on-demand oil for each technician right in their stall.
Want to know where every drop of oil goes in your facility? Graco has a wireless management system that allows you control who and when technicians dispense oil. Only authorized users can dispense oil. Check out our lubrication page for more information.
544 Mae Ct
Fenton, MO 63026
The best choice for airlines in Missouri and Ilinois