Company History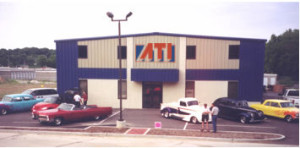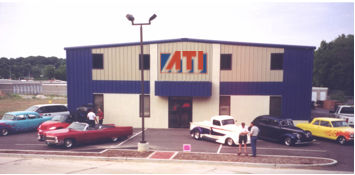 Automotive Technology was started in December of 1982 and incorporated in 1983. The company started with 2 employees working out of a house. Today the company employs over 20 people and works out of its own 10,500 square foot building in Fenton, Missouri. The primary objective of the company is to be a complete sales and service company for the Automotive and Collision Repair Industry in the St. Louis area.
Two products were the primary focus of the company in the first year, Diagnostic equipment for automotive shops and Frame equipment for body shops. We were fortunate to have many customers over the years that helped us to grow and expand our customer base. As ATI grew, our product offerings grew as well.
Some of the big product additions:
1984 – Automotive Paint Booths
1988 – Spies Hecker automotive paint
1994 – JBI Industrial-aircraft-paint booths
2000 – Nason automotive paint
2005 – Rotary light/heavy duty lifts
2006 – Hunter wheel service products & Global Finishing Solutions Paint Booths
2007 – Chief Frame Racks/Measuring & Prospot Welding Equipment
2008 – Graco Lubrication
2011 – Sold PBE business
ATI has a broad array of products and services for any mechanical/collision repair business
In addition to sales, Automotive Technology has always serviced the equipment that we sell. Our service department has expanded over the years and now offers a wide variety of services.
Service on all types of diagnostic equipment (Automotive and Collision Repair)
On-Site Brake Lathe Repair (Most Types)
Lift Installations/Service (in-ground & above ground)
Paint Booth Installations/Service
Frame racks/Welders
Robinair, Accuturn and Corgi authorized repair center
Automotive Technology has continued to grow over the past 32+ years and today is recognized for excellent service and enjoys an excellent reputation in the Automotive and Auto Body business market.
The smart choice for Hunter Automotive Equipment & Parts in St. Louis as well as Chesterfield, Clayton, Florissant, Kirkwood, University City, Ballwin and surrounding areas.
"We complete what we start,
and we do what we say"